Mark Bailey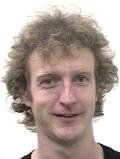 I spent 12 years as a Senior Software Development Engineer at Amazon, where I worked on large scale system design and workflow, using Service-Oriented Architecture and Object-Oriented Programming. I had technical and management roles on numerous multi-national projects.
Before that I worked for Hewlett-Packard at their Research Labs in Bristol, where I developed web services for directories, media routing, maps and music sharing.
I have a degree in Mathematics from the University of Oxford, where I specialised in Algebraic Coding Theory, Complexity Theory, Information Theory, and Cryptography. I then qualified as a teacher and worked in outdoor education, focusing on management training and personal and team development through adventure sports.
I am an enthusiastic advocate of Agile software development which allows large projects to be started quickly and to make a rapid impact on your business with a long, slow start-up phase.
Before I had a family I led many mountaineering expeditions, including to previously unclimbed peaks in Arctic Greenland. Nowadays I'm a keen mountain biker.
Buzzword Cloud
I have covered a lot of ground in my career. I am expert in some of these, comfortable working with any of them, and always adding more.
CSS
Agile
Linux
LAMP
Scrum
JSON
Git
XML
Bash
Unix
SEO
Apache
e-commerce
(X)HTML
PHP
Ubuntu
Perl
AWS
Red Hat
MySQL
HTTP
Java
JavaScript
SVN
SaaS
Moose
AJAX
OOP
TDD
PayPal
Kanban
CVS
REST
WordPress
SOA
Python
PostgreSQL
Django
Windows
Usability
Google Maps
Bugzilla
I also speak English!
Links

My profile on LinkedIn.


Eastface on Facebook.


Download my CV.